DIRTY LAUNDRY TV, BLEACHED, TOGETHER PANGEA, BURGER RECORDS, THE ABIGAILS, THE ICARUS LINE & OLD FLAME RECORDS' YEAR END LISTS!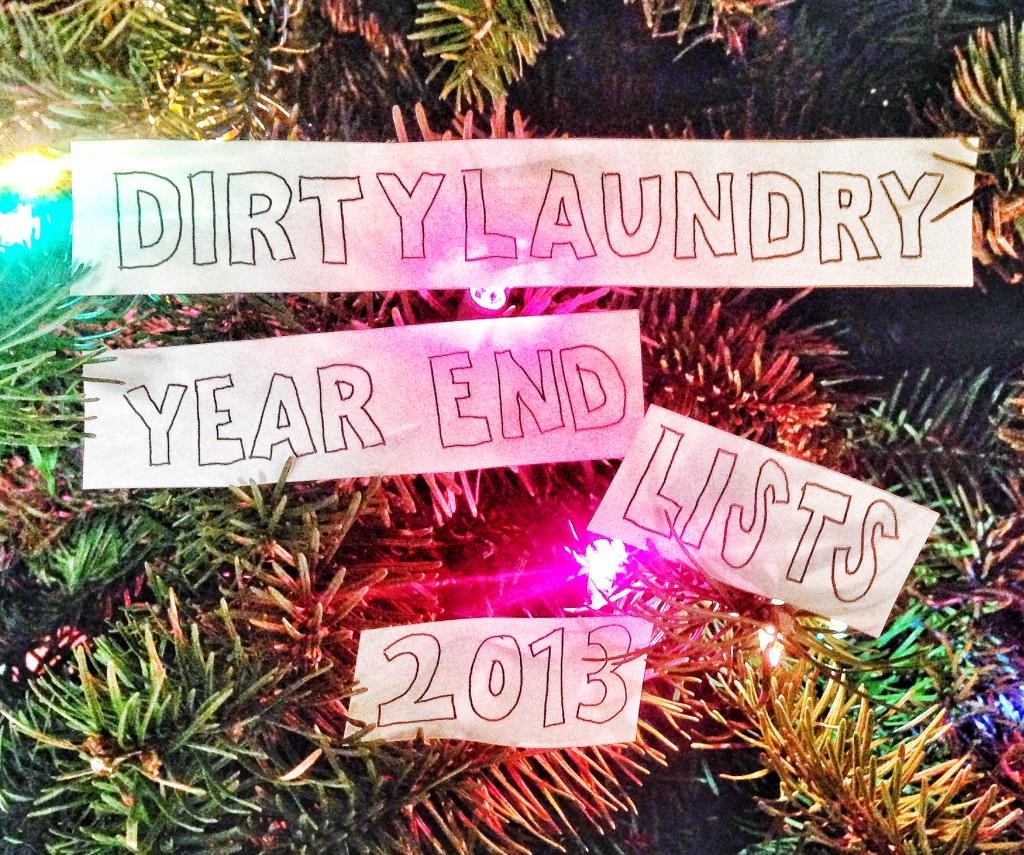 It's that "Year End List" time again, peoples.   We reached out to a few of our fave artists/labels/bands and asked them what was rocking their worlds in 2013.   We got a ton of great lists for you, which we'll be posting throughout this week and next.
First up is our Top Ten List and then one from the Sisters Clavin aka Bleached!
DIRTY LAUNDRY TV BEST ALBUMS OF 2013
1. 
Cold Fur
 – Altamont Ever Night 2.
The Night Marchers
– Allez! Allez 3.
Heliotropes
– A Constant Sea 4.
Bottomless Pit
– Shade Perrenial 5.
The Icarus Line
– Slave Vows 6.
Big Black Cloud
– Black Friday 7.
Radical Dads
– Rapid Reality 8.
Shark?
– Savior 9.
Blouse
– Imperium 10.
White Dove
– The Hoss, The Candle 11.
Thee Oh Sees
– Singles Collection Volume Three 12.
Deerhunter
– Monomania Honorable Mention: Crystal Antlers –
Nothing Is Real
, The Orwells –
Other Voices EP
,  & Audacity –
Butter Knife
BLEACHED TOP TEN LIST OF 2013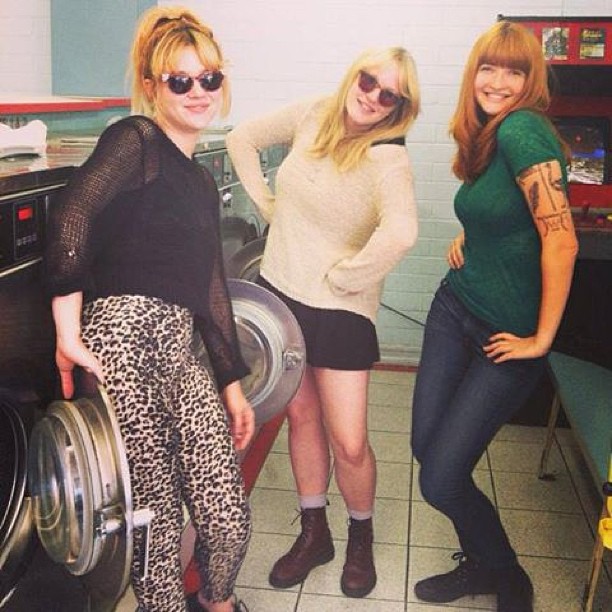 1. 
Thee Oh Sees' Floating Coffin LP 
"This album sounds perfect in every way."
2. Allah-Las' self-titled cassette, released on Innovative Leisure Records "Keep the cassette tapes alive!!"
3. Drake, "Hold On, We're Going Home" single "All I wanna do is listen to this song and dance to it forever."
4. 
Ty Segall, Sleeper 
"One of the best live performers!" 5. 
Grand Theft Auto V
6. 
Syd Barrett, Mad Cap Laughs UK reissue 
"…including six bonus tracks of outtakes!"
7. 
Antwon, "Dying in the Pussy" music video 
"I watched this video so many times when it came out."
8. 
Hunters, Hunters 
"They with us and they were so awesome!"
9. 
Fuzz, "Trouble in Mind" 7-inch 
"When I first heard this, I thought 'SABBATH!' Ty always kills it."
10. Radkey, Devil Fruit EP  "Three brothers 

Three brothers from ages 16 to 20 from Missouri that rip!"
TOGETHER PANGEA – TOP TEN MOMENTS OF 2013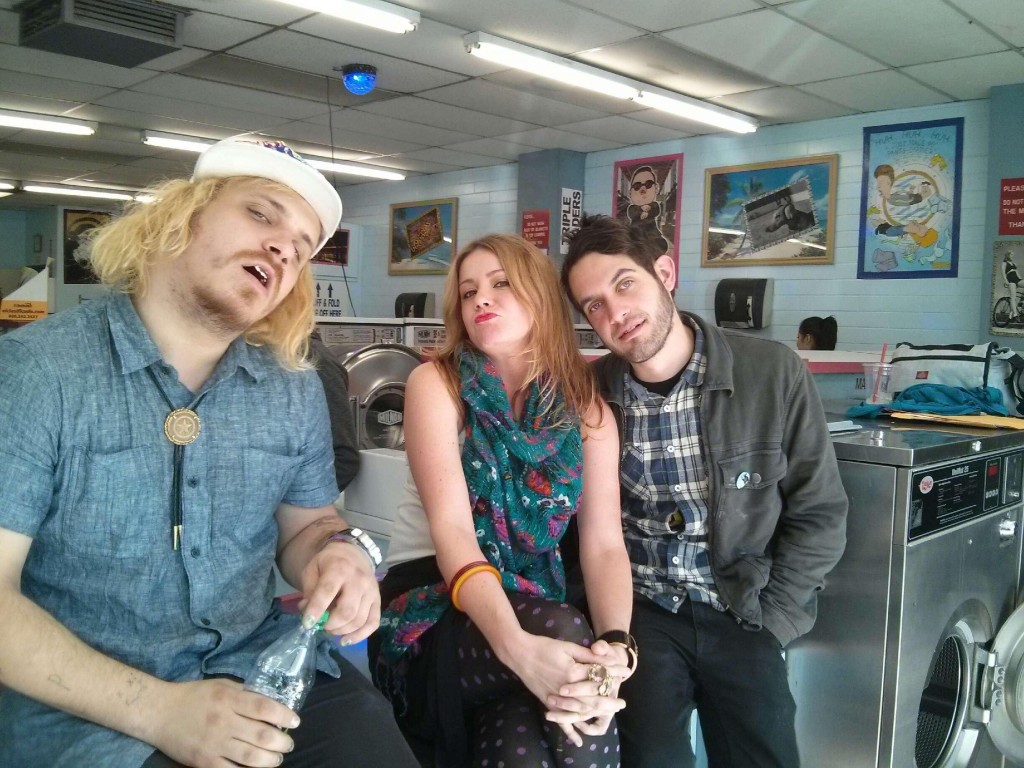 1. Our first headlining show at the Echo. 
2. Thomas Alvarez of the Audacity getting his own name tatooed on his ass.
3. Anything Meat Market Did 
4. the "Who The Fuck Is Romney I'm Obama Chad" 
5. Meeting Henry Rollins
6. Zuk's kitchen encounter at the venue in Vancouver. 
7. William gets puked on in NYC
8. The Face feat. Matthew Wilder's "break my stride"
9. Tattoos on mali in Seattle
10. Tim Heidecker's Kitchen Tips
11. When I went to see Ty Segall play Conan and gave the green room receptionist my phone so she could log me into Conan's Wifi, when she handed my phone back to me I realized I had porn open on my screen.
Sean Bohrman of Burger Records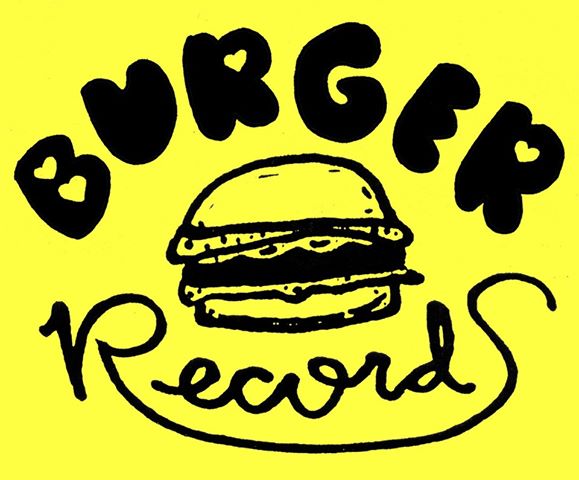 My favorites of 2013 (in no particular order)…
1. Lady Gaga – Art Pop (Album)
2. Britney Spears – Work Bitch (Song)
3. Daft Punk – REM (Album)
4. Major Lazer – Bubble Butt (Song)
5. Bonnie McGee – American Girl (Song)
6. Lady Antebellum – Need You Now (Song)
7. KE$HA – C'mon (Song)
8. Robin Thicke – Blurred Lines (Song)
9. Bruno Mars – Treasure (Song)
10. Selena Gomez – Come n Get It (Song)
to name just a few :-)
Warren Thomas of The Abigails – Top Ten Albums (2013)
Dream Boys – "S/T"
Tomorrows Tulips – "experimental jelly"
The Growlers – "hung at heart"
Gap Dream – "shine your light"
White Fence – "family perfume vol. I&II"
Muzz – "light show"
Vum – "psychotropic jukebox"
The Vivids – "drugged out & bloodless"
The Growlers – "guilded pleasures"
White Fence – "cyclops reap"
Joe Cardamone of The Icarus Line – Top Five List of 2013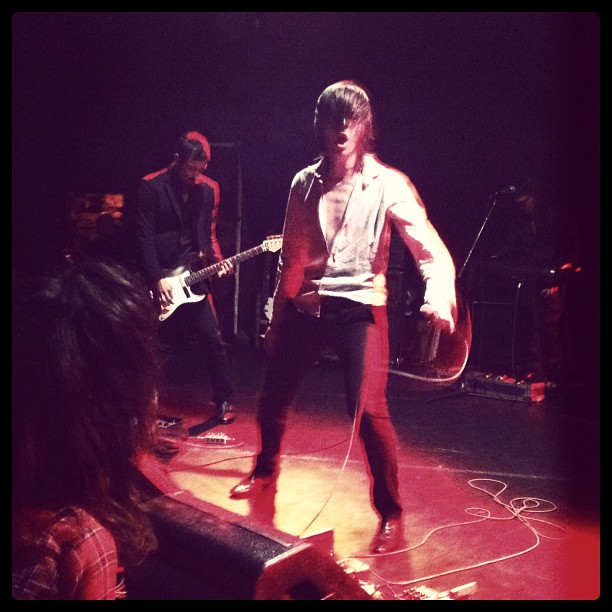 1. Swans – The Seer 
2. Nick Cave and the Bad Seeds – Push the Sky Away
3. Wolf Eyes – No Answer: Lower Floors
4. Thee Oh Sees – Floating Coffin
5.  Velvet Underground – White Light White Heat Box Set
Rob Mason of Old Flame Records – Best of 2013

1. Parquet Courts – Light Up Gold
2. Potty Mouth – Hell Bent
3. Shark? – Savior
4. Kurt Vile – Walkin On A Pretty Daze
5. Born Ruffians – Birthmarks
6. Public Service Broadcasting – Inform Educate Entertain
7. Ski Lodge – Big Heart
8. Mikal Cronin – MCII 
9. Speedy Ortiz – Major Arcana
10. Wooden Shjips – Back To Land
11. Keep Shelly In Athens – At Home
12. The Joy Formidable – Wolf's Law
13. Hands – Synthesia
14. Deltron 3030 – Event II
15. Sleeping Bag & Rozwell Kid – Dreamboats
Karrie K – Dirty Laundry Host: Year End List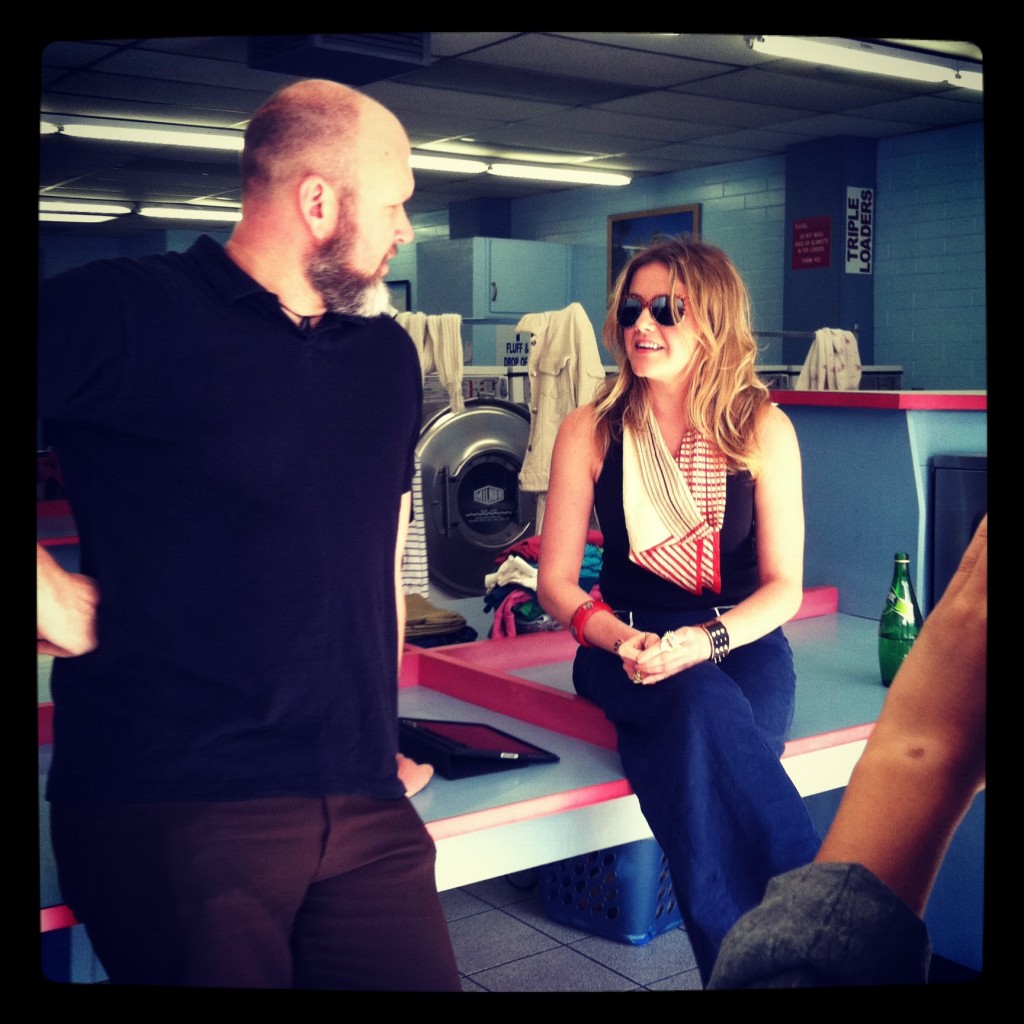 10.) HOLOGRAMS Forever (Captured Tracks) 
 9.) WHITE DENIM Corsicana Lemonade (Downtown)
8.) BLOUSE Imperium (Captured Tracks)
7.) TERRY MALTS Nobody Realizes this is Nowhere (Slumberland)
6.) KING KRULE Six Feet Beneath the Moon (XL/True Panther)= 
5.) POLIÇA Shulamith (Mom & Pop)
4.) FOXYGEN We Are the 21st Century Ambassadors of Peace & Magic (Jagjaguwar)
3.) THE VELVET UNDERGROUND REISSUE White Light/White Heat Boxed Set (Universal)
2.) WHITE FENCE Cyclops Reap (Castle Face)
1.) THEE OH SEES Floating Coffin (Castle Face)