OUR ANNUAL YEAR END LISTS FOR 2014
It's that "year end list" time of year again and we asked several of our fave artsits/labels/music heads what rocked their collective worlds this year.  Check out what Keith Morris (of OFF!), Mario Cuomo (of The Orwells), Avi Buffalo, Lio of Kanine Records, Dave Leto (of Rye Coalition/Cold Fur), Rob from Old Flame Records, Troy and Patrick of Death Hymn Number 9, Sadi (from Speedy Ortiz), Kam (from Girl Tears), Cecillia (from Gothic Tropic), Permanent Records, Infinity Records and Joe Cardamone (of the Icarus Line) had to say.  We'll kick things off with our list:
DIRTY LAUNDRY BEST OF 2014 LIST (IN NO PARTICULAR ORDER)
Viet Cong – Cassette
The Abigails -Tundra 
Odonis Odonis – Hard Boiled Soft Boiled
Girl Tears – Tension
Protomartyr – Under Color Of Official Right
Parquet Courts – Sunbathing Animal
Together Pangea – Badillac
Ex-Cult – Midnight Passenger
Bottomless Pit – Shade Perennial
Priests – Bodies and Control and Money and Power
Death Lens – Trashed EP
KEITH MORRIS' YEAR END LIST FOR 2014 (in no particular order)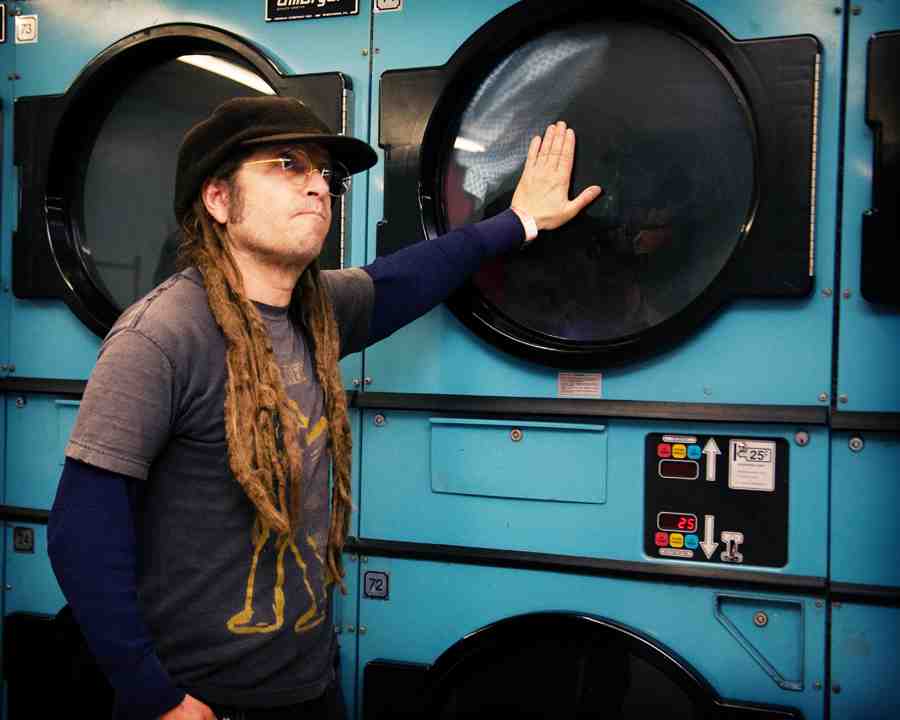 1. ZIG ZAGS – Zig Zags
2. PARQUET COURTS – Sunbathing Animal or Content Nausea
3. EX HEX – Rips
4. YOUTH CODE – Youth Code (Even though this was released in
2013, I'll put them on my 2014 list)
5. ARIEL PINK – Pom Pom
6. THE FAT WHITE FAMILY – Champagne Holocaust
7. TY SEGALL – Manipulator
8. Anything by WHITE FENCE most commonly known as TIM PRESLEY and friends…"For The Recently Found Innocent"
9. BO NINGEN – III
10. KING TUFF – Black Moon Spell
MARIO CUOMO (THE ORWELLS) TOP TEN RELEASES OF 2014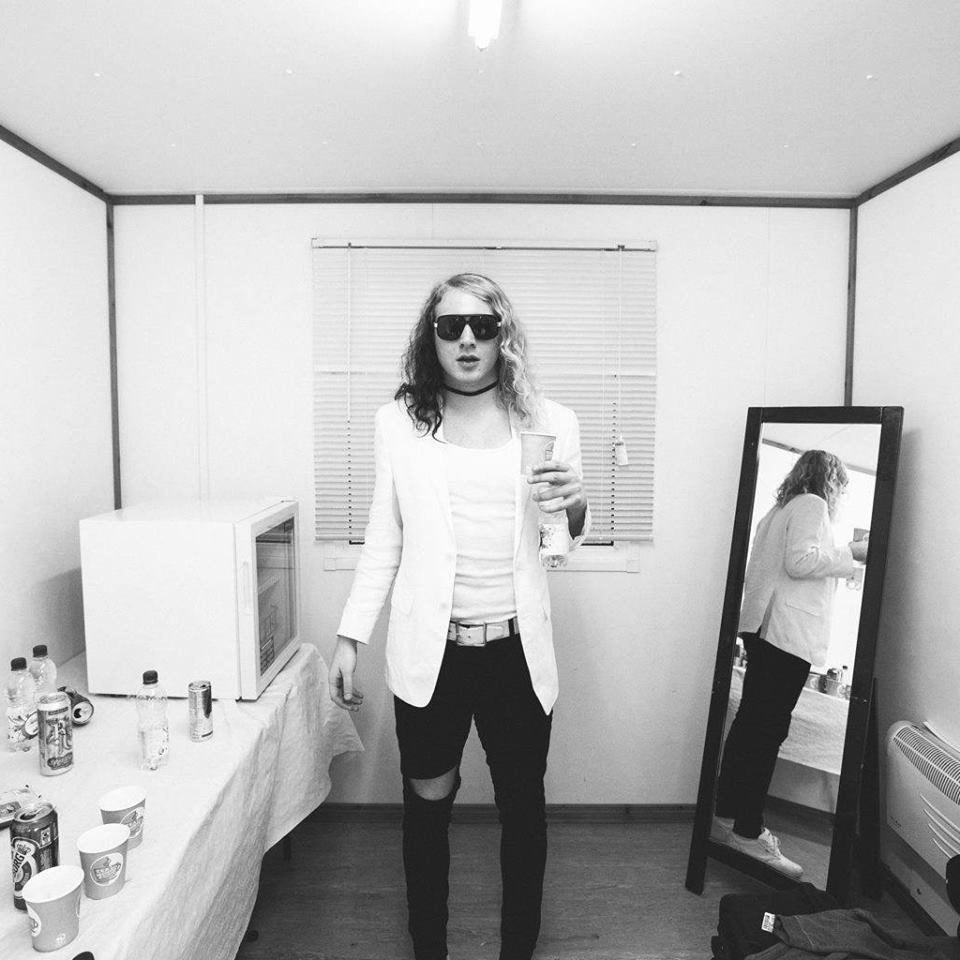 1. Ty Segal: Manipulator
2. The Symposium: Drugs
3. Cherry Glazerr: Haxel Princess
4. Karen O: Crush Songs
5: Mac Demarco: Salad days
6. Angel Olsen: Burn Your Fire for No Witness
7: Foxygen: …And Star Power
8: Charli XCX: Sucker
9. School Boy Q: Oxy Moron
10: The Growlers: Chinese Fountain
AVI BUFFALO "MUSIC I LISTENED TO THIS YEAR A LOT"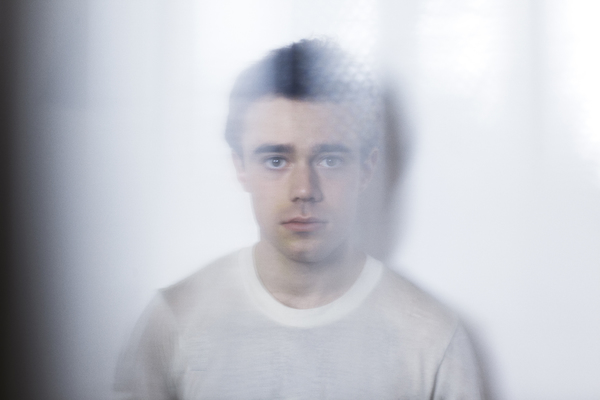 1. Dionne Warwick – Make Way for Dionne Warwick
2. Young Thug – I Came From Nothing
3. Isao Tomita – Snowflakes are Dancing + Claude Debussy – Plays First Book of Preludes
4. Glen Campbell – The Capitol Years
5. Future – Honest
6. Jimmy Webb – And So On
7. Nels Cline – Room with Julian Lage
8. Vinicius De Moraes – Live at La Fusa
9. Art Garfunkel – Watermark
10. Trap Migos – New Atl 5
LIO KANINE'S TOP 10 RECORDS  (KANINE RECORDS)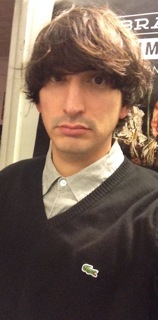 Ty Segall – Manipulator
Fear Of Men – Loom
Ravonettes – Pe'achi
Beverly – Careers
Vacant Lots – Departure
September Girls – Veener
Literature – Chorus
Flowers – Do What you Want To, It's What You Should Do
Martha – Courting Strong
Temples – Sun Structures
DAVE LETO (RYE COALITION/COLD FUR) YEAR END LIST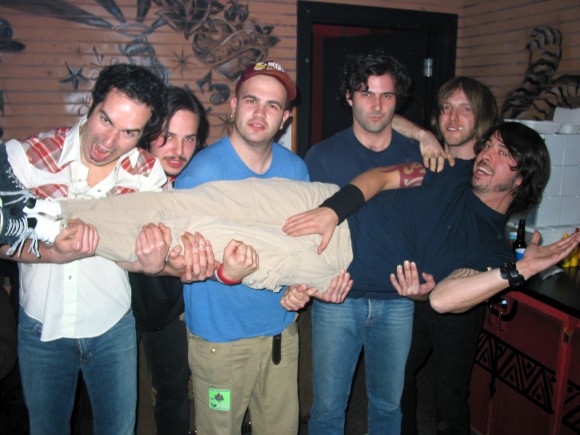 1. 20,000 Days On Earth – Nick Cave Documentary
2. David Bowie – FiveYears BBC Documentary
3. Sun Kil Moon – Benji
4. Serial – NPR Podcast
5. Schoolboy Q – Oxymoron
6. Slayer – Live November, Montclair NJ
8. Trans Am – Volume X
9. The War On Drugs – Lost In The Dream
10. The Life Eaters – S/T
ROB MASON YEAR END LIST (OLD FLAME RECORDS)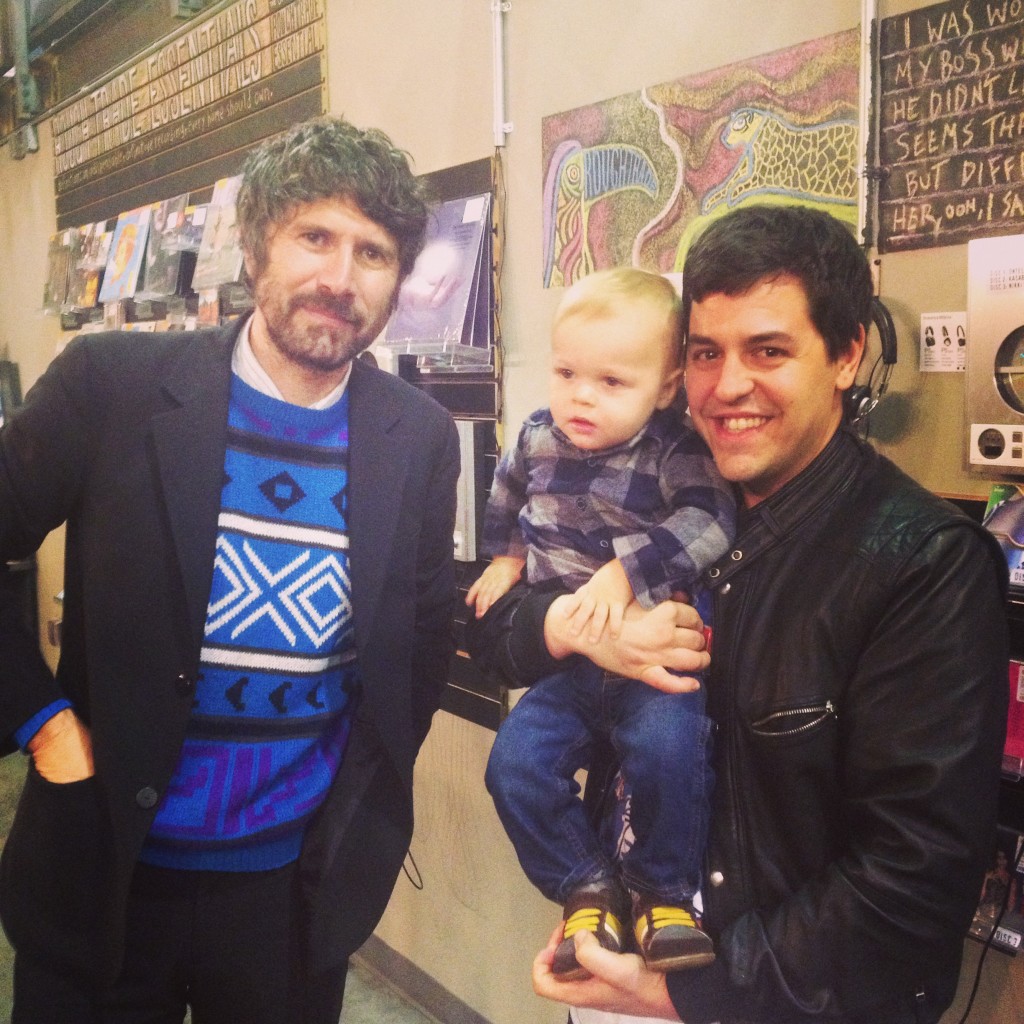 Top 10 non Old Flame (in no order):
The Orwells – Disgraceland
Rozwell Kid – Too Shabby
Ryley Walker – All Kinds of You
Tiny Victories – Haunts
War On Drugs – Lost In The Dream
Chumped – Teenage Retirement
Vok – Tension EP
Cheerleader – Cheerleader EP
Nude Beach – '77
So Cow – The Long Con​
Top 13 OLD FLAME RELEASES (in no particular order)
SW/MM/NG – Feel Not Bad
Millionyoung – Materia EP
The Pharmacy – Spells
YAWN – Love Chills
Sex Jams – HITS
Dead Stars – Slumber
Mean Creek – Local Losers
Shark? – Big Summer EP
The Coasts – Racilia
Gothic Tropic – Underwater Games EP
Lia Mice – I Love You
Radical Dads – Cassette Brain EP
The Glazzies – Spill
TROY D. BOOTOW OF DEATH HYMN NUMBER 9 TOP TEN PICKS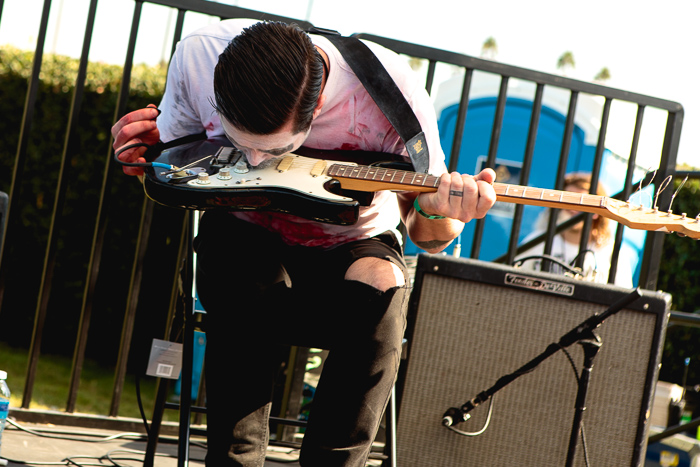 1. Girl Tears – Tension
2. Corners – Maxed Out On Destruction
3. Useless Eaters – Hypertension
4. The Constantines – Shine A Light "reissue"
5. Dahga Bloom – No Curtains
6. Burning Palm – s/t
7. Little Miss Sunshine – Sound Track pressed on vinyl for RSD
8. Audacity – Butter Knife
9. FUGAZI – Demos
10.And the new U2 record that was mysteriously on my iPhone…………ps FUCK YOU BONO!!!
Lolipalooza
Jenny Slate
Institute – Salt EP
FOS FM on KChung
Flowers Of Evil – SS Eyes 7″
The North Left, Santa Ana
Cultist Zine
Terry Malts – Insides EP
Literature – Chorus LP
Blonde Redhead – Barragán
Tayler McFerrin – Early Riser
Badbadnotgood – |||
PERMANENT RECORDS TOP LA RECORDS OF 2014 (in no particular order)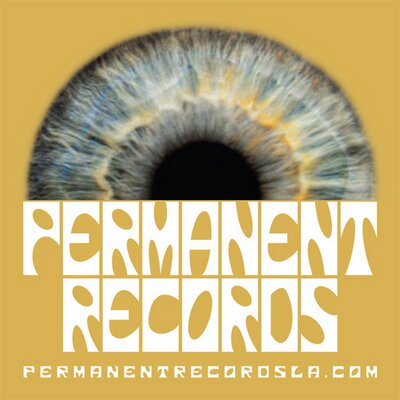 Top 10 LA Records of 2014 (in no particular order)
Zig Zags – Zig Zags
Meatbodies – Meatbodies
Ty Segall – Manipulator
Oh Sees – Drop
Wand – Ganglion Reef
Jesus Sons – Jesus sons
White Fence – For The Recently Found Innocent
Damaged Bug – Hubba Bubba
King Tuff – Black Moon Spell
Vial – Vial (technically only cassette)
INFINITY CAT YEAR END LISTS FOR 2014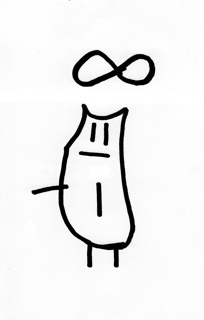 Top 10 Spicy Snacks
1. D'Angelo and the Vanguard – Black Messiah
2. Two Boots "The Kitty" pizza, feat. hot chicken, blue cheese dressing, jalapeños and dill pickles
3. Cheddar Jalapeño Cheetos
4. Frank's Hot Sauce
5. Jalapeño pineapple pizza from PIZZA HUT
6. Spicy Sweet Chili Doritos
7. Flamin' Hot Cheetos
8. Salsa Brava Takis
9. Jacked Ranch Dipped Hot Wings Doritos
10. Bar-B-Quing With My Honey Lil' Romeo Rap Snacks
Some of our Favorite Albums of 2014 (In no particular order)
D'Angelo and the Vanguard – Black Messiah (RCA)

Tweens – Tweens (French Kiss)
Angel Olsen – Burn Your Fire For No Witness (Jagjaguwar)
Ed Schrader's Music Beat – Party Jail (Infinity Cat)
Parquet Courts – Sunbathing Animal (What's Your Rupture?)
Steve Gunn – Way Out Weather (Paradise of Bachelors)
Buck Gooter – The Spider's Eyes (Sophomore Lounge/Feeding Tube)
Natural Child – Dancin' With Wolves (Burger Records)
Run the Jewels – Run the Jewels 2 (Mass Appeal)
Sam Smith – In the Lonely Hour (Capitol)
PUJOL – Kludge (Saddle Creek)
Spoon – They Want My Soul (Loma Vista)
The Paperhead – Africa Avenue (Trouble In Mind)
Spider Bags – Frozen Letter (Merge)
JOE CARDAMONE (THE ICARUS LINE) MY TOP TEN OF 2014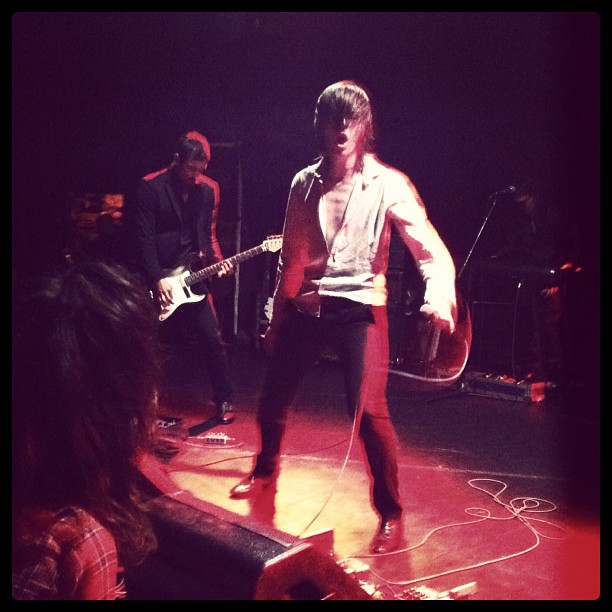 1. Jamming with The Stooges
2. Recording The Icarus Line's new LP coming out in 2015
3. Adopting Rocky the puppy monster
4. LA show at Echoplex
5. Gallon Drunk – The Soul of the Hour
6. D'Angelo – Black Messiah
7. Pink Mountaintops – Get Back
8. Swans – To Be Kind and their show at the Roxy
9.  Working with some great artists over at Valley Recording Company
10. Surviving to fight another day
SADIE DUPUIS (SPEEDY ORTIZ) YEAR END LIST FOR 2014
1. mitski – bury me at makeout creek
2. two inch astronaut – foulbrood
3. vertical scratchers – daughter of everything
4. hospitality – trouble
5. bluffing – sugar coated pills of wisdom
6. angel olsen – burn your fire for no witness
7. final club – final club
8. perfume genius  – too bright
9. palberta – shitheads in the ditch
10. ex hex – rips
11. grass is green – vacation vinny
12. alex g – dsu
13. alvvays – alvvays
14. tacocat – nvm
15. kero kero bonito – intro bonito
16. stephen malkmus & the jicks – wig out at jagbags
17. disco doom – numerals
18. naomi punk – television man
19. kelis – food
20. tony molina – dissed & dismissed
PATRICK TAPIA (DRUMMER) OF DEATH HYMN NUMBER 9