Get to Know Artist: Amanda Hutson
So many artists so much raw talent. Only a few weeks left till our show at Basic Flowers on the 24th of March! Tickets are only available on the door so be sure to come out early and check out the exhibition that will be hosting eleven different artists.
Next up we have… Amanda Hutson.
I'm a senior in high school who hopes to attend Occidental College in the fall. My passions include theater, art, music, and the study of human behavior. I create visual art that captures my mood or mindset at any given time.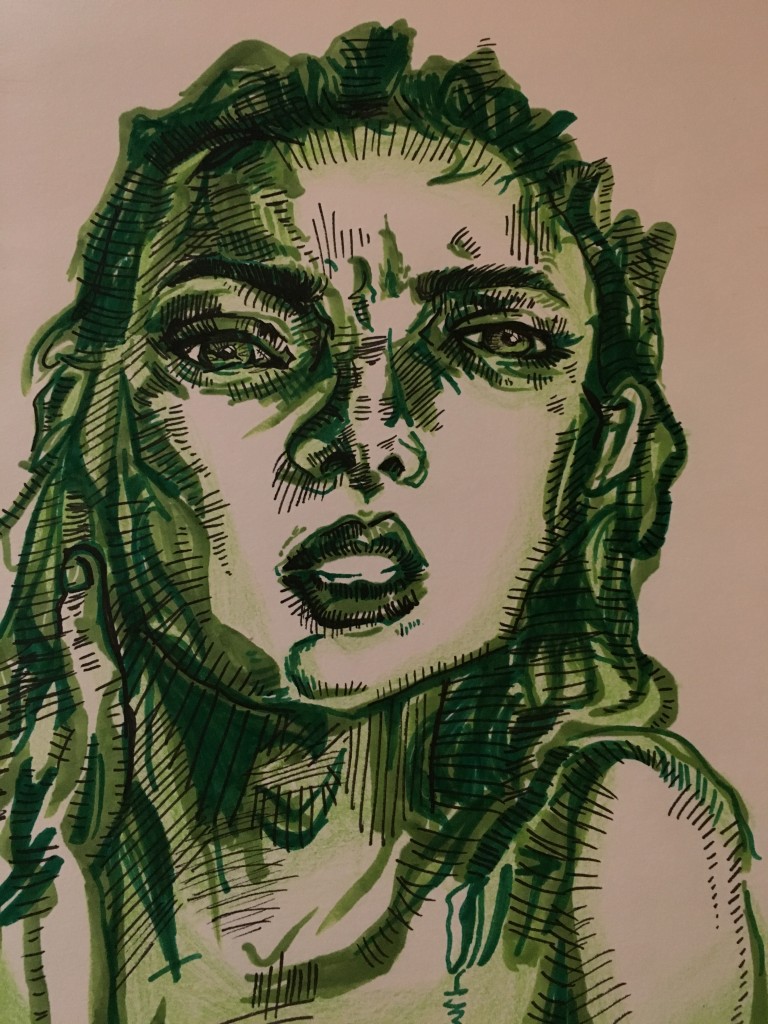 Top 3 bands?
My top three bands would have to be Blonde Redhead, The Breeders, and The Cure.
Listening to right now?
I've been listening to A LOT of The Avalanches lately especially their new album Wildflower.
Artist that inspires you?
An artist that never ceases to amaze me is Al Columbia, his twisted cartoonish style serves as a huge inspiration for me.

Three things you would take on a deserted island?
If I were on a deserted island, I would take an IPod loaded with my favorite music, chapstick, and preferably a boat.
Catch her on: Insta: @amanda.hutson and @pizzahutson
Twitter: @amandapizzahut