Dirty Laundry TV Presents: Sloppy Jane + Super Lunch + The Squids + Worn-Tin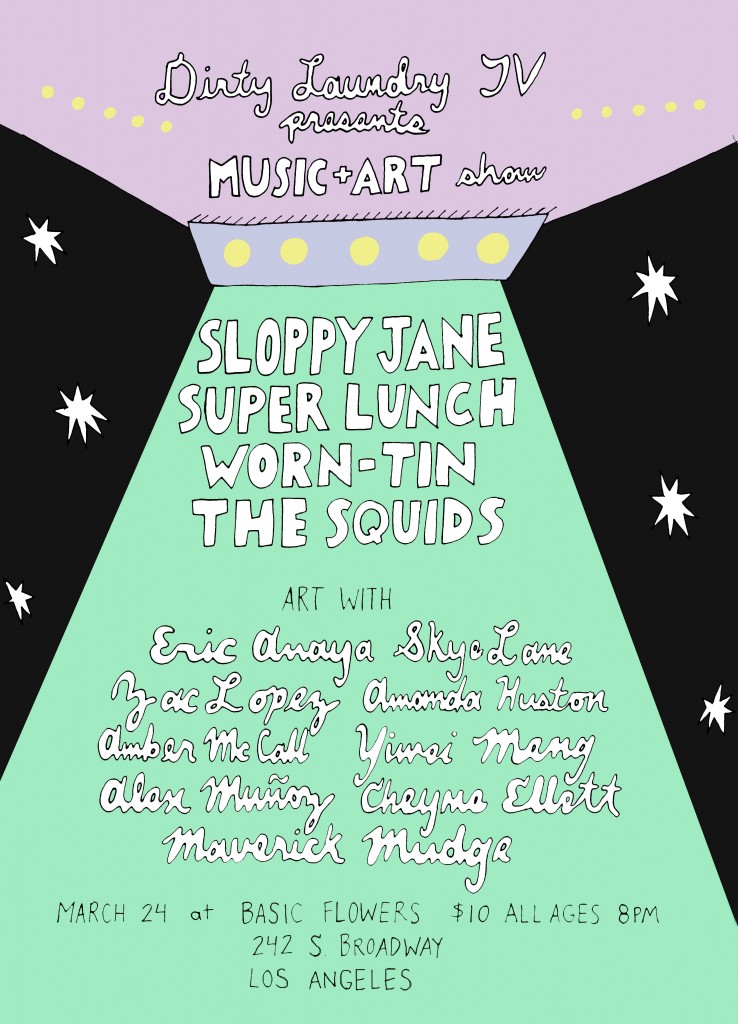 We are excited to announce our upcoming show at Basic Flowers on March 24th!
It's ALL AGES. Sloppy Jane will be headlining this night and we couldn't be more hyped for the thrashing and bashing that will occur. An art show will be spewed all around the space from 11+ artists to provide even more mind-altering effects.
Basic Flowers
$10 ALL AGES
RSVP Here